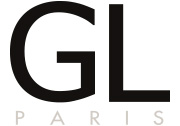 GL was founded in 1917 by George Legros in the French region of Ardeche.
His vision for GL was to create beautiful classic timeless jewelry that would be handed down from mother to daughter.
GL fine jewelry in sterling gold, silver or gold plated is widely recognized by jewelry professionals for its impeccable quality and timeless classic design.
Keeping with tradition, GL is made by hand by our master craftsmen in our workshops in Ardeche.
GL jewelery is timeless elegance in harmony with every waking day as well as life's milestones.

www.gl-paris.fr